DfE Funding – Platform Provisioning Programme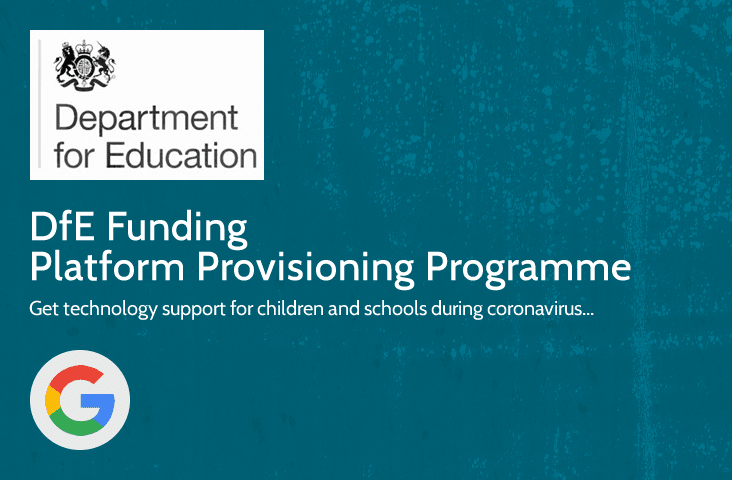 The DfE is now stepping in to provide every school who needs it with the support and funding to deploy a digital learning platform. This is an extension of the effort to provide pupils with laptops and internet access announced by the Education Secretary on 19th April (details can be found here).
Google G Suite for Education and Microsoft Office 365 both offer a fully featured, cloud-based platform with no ongoing licence charges. These platforms include:
Communication tools, from email & calendars to instant chat and videoconferencing
Storage and organisation of resources – files, folders and links to other sites
A way to schedule, deliver and assess learning materials
The DfE has partnered with The Key to provide a wealth of additional information to help each school choose the right platform and to apply for the funding using an online form which you can find here. There are also case studies from schools who are already using the platforms.
This programme is aimed at schools who do not have a platform at present. It might be that your school already has email set-up for staff but nothing for pupils – if this is the case you can still access the programme funding provided you meet the other eligibility criteria.
Primary ICT Support has been vetted and selected as a key partner for Google as part of this project so if you are already a client of ours you can select us to carry out the work for your school or trust by following the prompts to select Primary ICT Support as your preferred partner on the web forms.
Please note that if you are with another education support provider not on the accredited list to qualify for the DfE funding Primary ICT Support can still carry out the work for your school and work with your support provider to ensure a smooth deployment.