GDPR – "The New Data Protection Act"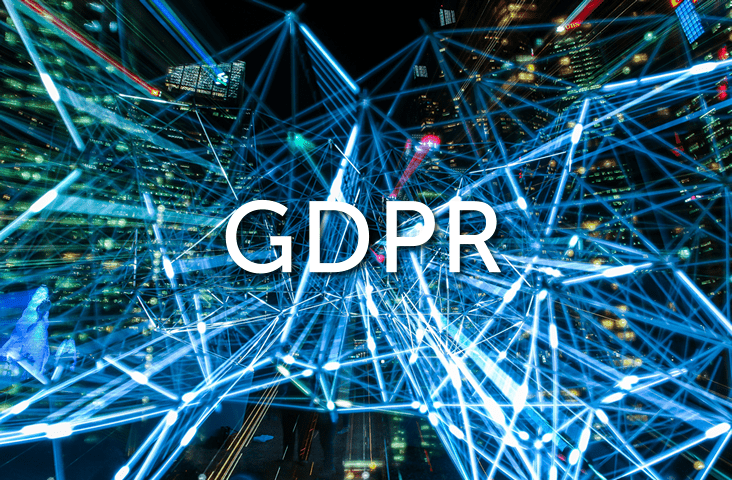 Data protection is changing. YOU need to change with it.
The "General Data Protection Regulation" specifies how personal data should be used and protected.
Sensitive personal information held by businesses pose significant risk if stolen/ lost or abused.
These changes come into effect in May 2018.
Here is how if effects you:
Consent

Businesses must be clear and concise when obtaining consent for data use. No legalese (jargon).
It must be as easy to withdraw consent as it is to give it.

Breach Notification

You now have 72 hours to notify customers and controllers of any risk.

Right to Access

Data handlers are required to confirm when using personal data.
Provide a FREE electronic copy of data on request.

Right to be Forgotten

If information is no longer relevant to its original purpose, data controllers are compelled to erase user data on request and cease its dissemination.

Data Portability

Allows individuals to obtain personal information from you and reuse for their own purposes.

Privacy by Design

Calls for inclusion of data protection infrastructure from the onset of designing systems.

Data Protection Officers

In organisations over 250 employees.

Professionally qualified officers should be appointed.
For the purpose of systematic monitoring or processing of sensitive personal data.
Penalty for none compliance?
You can be fined up to 4% of your global turnover or €20 Million.
Conclusion
More restrictions on what you can do with data (collecting, storing and usage).
Operational processes and data structuring may need to change to ensure compliance.
GDPR is seen as strictest data security framework in the world. Please review the link below to familiarise yourself with the subject.
https://www.gov.uk/government/consultations/general-data-protection-regulation-call-for-views
We highly recommend making changes now to avoid any penalties and to make the development transition as smooth as possible.
We are happy to consult on this with you to ensure the best path moving forward.
Customer Feedback

2023-11-28 13:43:13

Problem Solved :-)
2023-11-22 14:12:31

Gave me a work around which gets me back to outlook functionality :-)
2023-11-17 14:45:49

Great service.
2023-11-17 14:15:20

Thank you for doing this so quickly
2023-11-15 12:45:14

Fast response. Really helpful. Thank you
2023-11-15 10:20:39

Quick service, thank you!
2023-11-13 10:34:33

Quick response, thanks.
2023-11-12 18:35:48

The response time when logging tickets on the portal is amazing. Very efficient the only thing that holds things up is me!
2023-11-10 21:27:56

Amazing! So quick. Thanks so much.
2023-11-10 11:43:58

Speedy response thank you
2023-11-09 12:25:41

Curtis is one of the best technicians i have ever come across. His knowledge and professionalism is outstanding. The support at Primary ICT is outstanding, without limit and they always go the extra mile.
2023-11-08 11:25:38

Speedy response, thank you!
2023-11-01 12:34:39

Thank you for all your help so far
2023-10-30 20:22:21

Hello, this fix took more than one attempt, but it is now working well.
2023-10-27 08:32:07

Cheers Adam
2023-10-20 11:45:17

This was actioned quickly.
2023-10-20 08:29:48

John... you were a star! (Even brought my teacher laptop back to me! ;-) Thank you for showing me the route the children follow and the potential deployment of the drive shortcut option. Great service... hopefully you are due for a pay rise very soon. Kind regards Dins.
2023-10-17 21:34:08

Fab response... friendly service... very happy.
2023-10-17 21:30:51

Thank you for sorting so quickly Adam.
2023-10-16 15:16:14