SharePoint / Yammer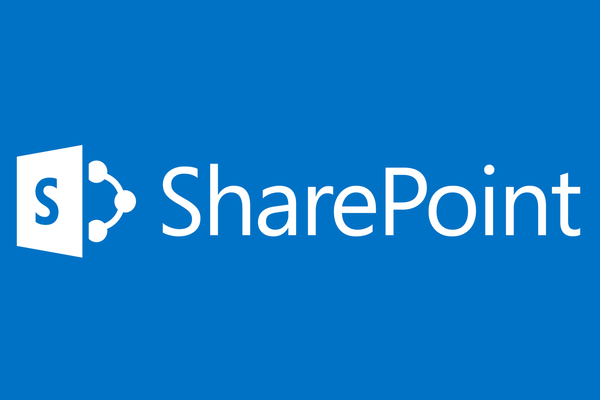 So you want to communicate with everyone in your school? As it stands I'm guessing the optional choice will be email, but who wants to add 50+ staff members to an email?
The ability to communicate and collaborate with people in your team that share the same roles as you would be ideal right?
This is where Yammer and SharePoint come in to assist in opening channels of communication, creating knowledge based groups, reducing emails and so much more!
What is SharePoint?
"Microsoft SharePoint is a browser-based collaboration and document management platform from Microsoft – Microsoft's content management system. It allows groups to set up a centralised, password protected space for sharing."
What is Yammer?
"Yammer is a social networking service used for private communication within organizations. Access to a Yammer network is determined by a user's Internet domain so that only individuals with approved email addresses may join their respective networks."
Features of SharePoint Live Tiles:
Mail & Diary
Customisable interface allowing you to view your mail inbox along with diary dates. Ability to reply to people within your organisation.
Document Storage
A document library is a location on your created site, you can create, edit, collect and manage files within your library. Perfect for storing and sharing with colleagues.
Custom Tiles
All content is customisable giving you total control of what resources you need within your school. From the colour to the tiles, you chose your layout to improve your workflow.
How can SharePoint be useful in your school?
SharePoint can be used for your schools VLE (Virtual Learning Environment) this, if you don't know, is a system for delivering learning materials to students via the web. SharePoint is one of the best collaboration platforms available. Using the platform increases efficiency within your school.
How Can Yammer be useful?
Yammer allows staff and governors to easily communicate across barriers. It can be easier and more effective than emailing, phone calls etc. Creating groups and discussions allows teachers to keep in touch more efficiently. Yammer is a tool specifically designed to promote collaboration in various ways. The fact that it is so alike Facebook allows you to learn the ropes quickly.
Customer Feedback

2023-11-29 09:00:08

very efficient
2023-11-28 13:43:13

Problem Solved :-)
2023-11-22 14:12:31

Gave me a work around which gets me back to outlook functionality :-)
2023-11-17 14:45:49

Great service.
2023-11-17 14:15:20

Thank you for doing this so quickly
2023-11-15 12:45:14

Fast response. Really helpful. Thank you
2023-11-15 10:20:39

Quick service, thank you!
2023-11-13 10:34:33

Quick response, thanks.
2023-11-12 18:35:48

The response time when logging tickets on the portal is amazing. Very efficient the only thing that holds things up is me!
2023-11-10 21:27:56

Amazing! So quick. Thanks so much.
2023-11-10 11:43:58

Speedy response thank you
2023-11-09 12:25:41

Curtis is one of the best technicians i have ever come across. His knowledge and professionalism is outstanding. The support at Primary ICT is outstanding, without limit and they always go the extra mile.
2023-11-08 11:25:38

Speedy response, thank you!
2023-11-01 12:34:39

Thank you for all your help so far
2023-10-30 20:22:21

Hello, this fix took more than one attempt, but it is now working well.
2023-10-27 08:32:07

Cheers Adam
2023-10-20 11:45:17

This was actioned quickly.
2023-10-20 08:29:48

John... you were a star! (Even brought my teacher laptop back to me! ;-) Thank you for showing me the route the children follow and the potential deployment of the drive shortcut option. Great service... hopefully you are due for a pay rise very soon. Kind regards Dins.
2023-10-17 21:34:08

Fab response... friendly service... very happy.
2023-10-17 21:30:51